Chanel tights have been an absolute hit ever since they dropped in Chanel's 2020 runway show. They are priced at £330, however we have picked out some Chanel tights for you, available to shop now.
Keep reading to find out more.
Table of Contents
Chanel is usually one of the most talked about fashion show at Paris Fashion Week, but there is one accessory from the runway that stole the show. Designed by Virginie Viard, Chanel's successor after Karl Lagerfeld, models strutted the catwalk in both black and white embossed logo tights. The tights have velvet CC embossed logo prints.
They are such a statement piece, it is practically the perfect accessory to elevate any outfit, whether you are wearing a dress, shorts, or a skirt. Upon seeing them, I instantly knew they would be a hit and would be seen on almost every fashion influencer – myself included.
How much are the Chanel tights?
According to Vogue, the tights retail for £330, although they are sold out online.
You will either have to purchase them from retailers online (which we have picked out for you), or purchase them directly from the Chanel boutique (assuming they have them in stock).
Designer logo tights trend have always been here to stay, and this Chanel number has just grew our wishlist by an inch. They're practically polka dots style, which have a feminine and classy blend to them.
It was around this time last year I purchased the white Gucci designer tights and I was astounded by how they elevated my outfit so much.
---
---
With that being said, I fell in love with the designer tights trend, and decided to purchase another one.
I was scrolling through eBay and came across these Chanel black flocked tights with embossed logo and I swiped my card immediately.
I paired my tights with a Chanel wool coat and classic flap bag. My chain belt is from ASOS, which of course was inspired by Chanel.
Keep scrolling to see how influencers styled their tights, and shop them below.
After scouring through the internet, we have found authentic Chanel tights for you to purchase and the dupes (from £15) will follow below.
Shop Chanel Tights:
1.
This seller has 100% positive feedback and sells authentic luxury items. Only 1 left at a low price (I'd snatch this up quick as it sells very fast!)
2.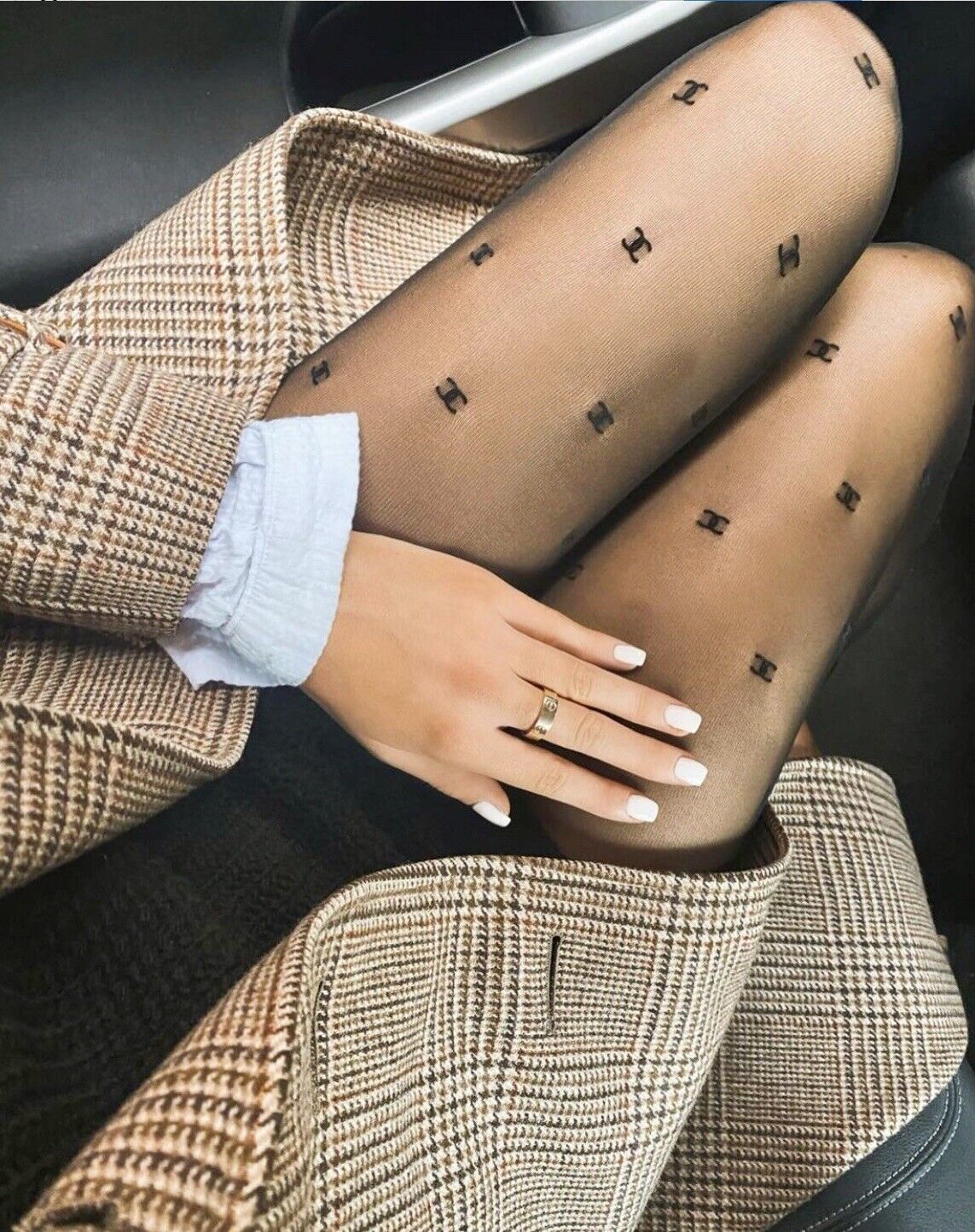 This seller also has 100% positive feedbacks and only sells authentic luxury items on eBay.
3.
Only 3 tights left.
4.
---
---
5.
6.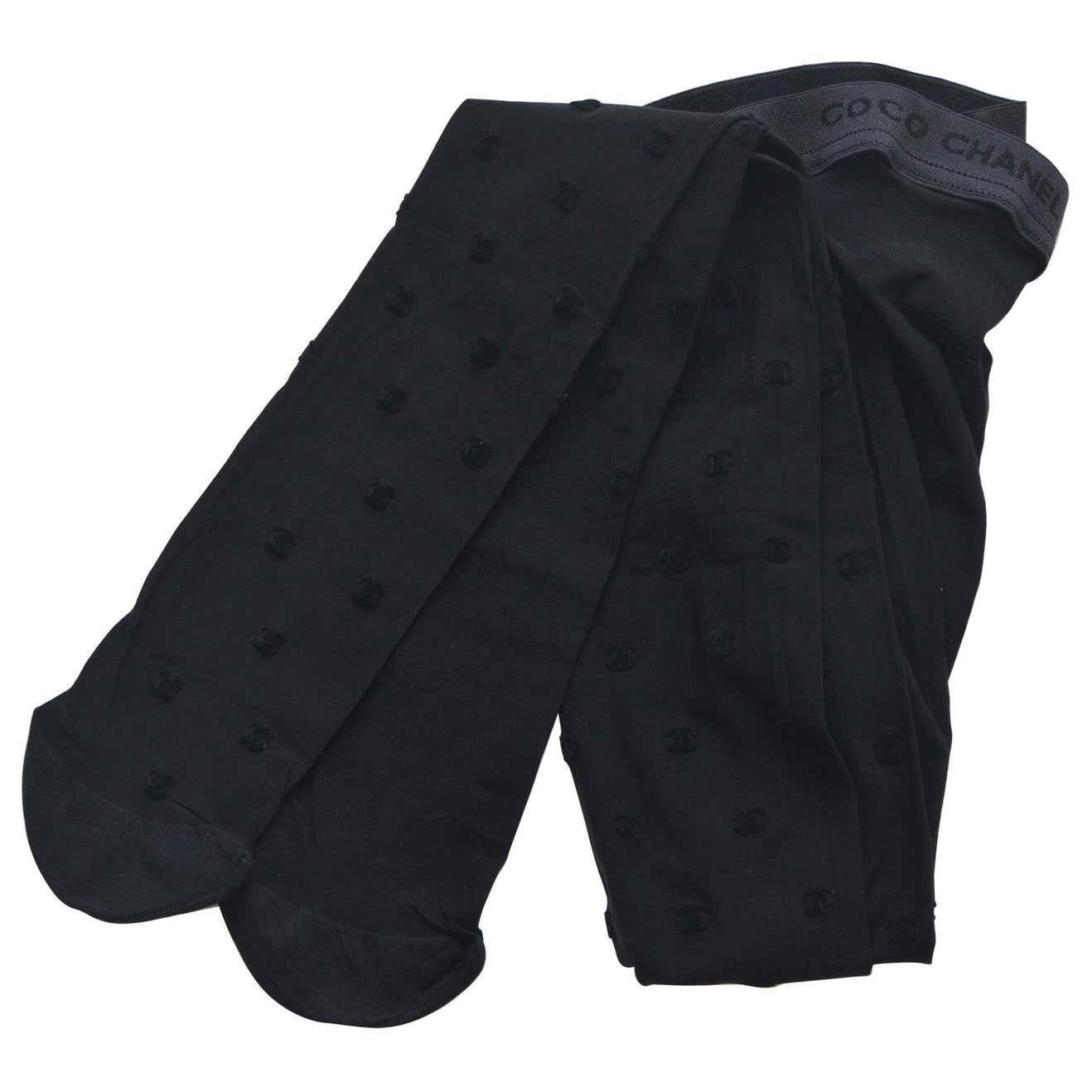 ---
Shop Chanel Tights Dupes
We have scoured the internet to find you the best affordable Chanel embossed tights dupes from just £6. These tights have the CC logo embossed on them, made from a velvet fabric.
1.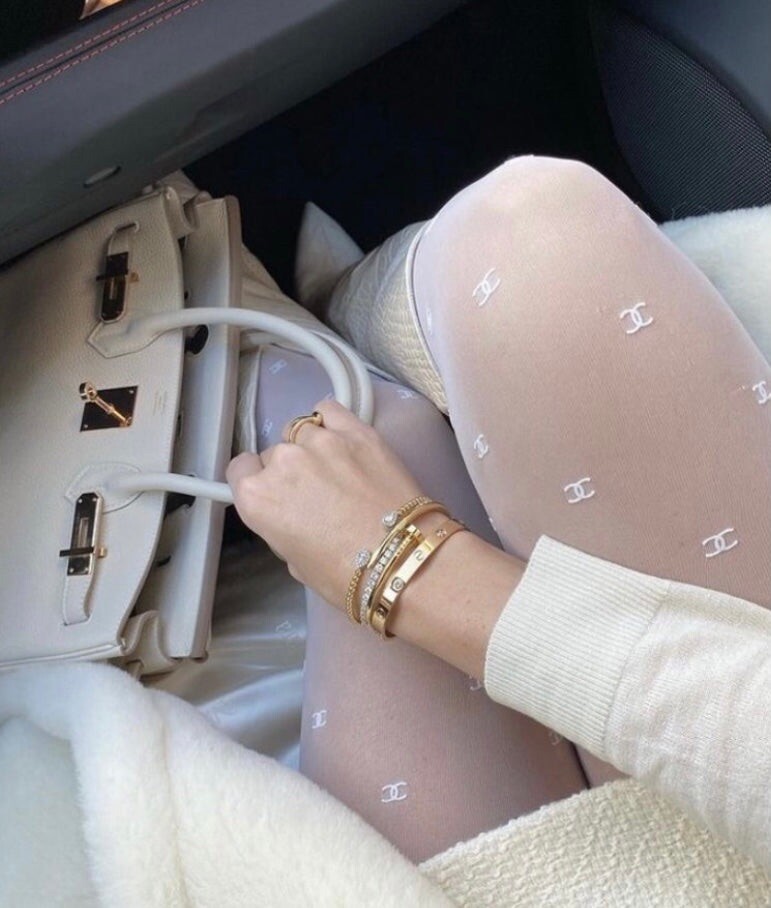 These are a best-seller on eBay at the moment, with over 20+ sold, which has just been restocked. Grab them just in time for Christmas!
2.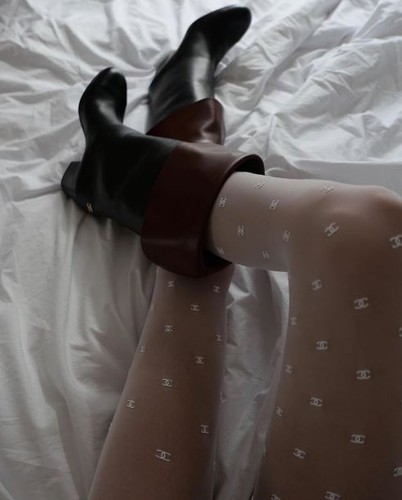 If the tights above are sold out, this is another hot Chanel tights dupe in white!
3.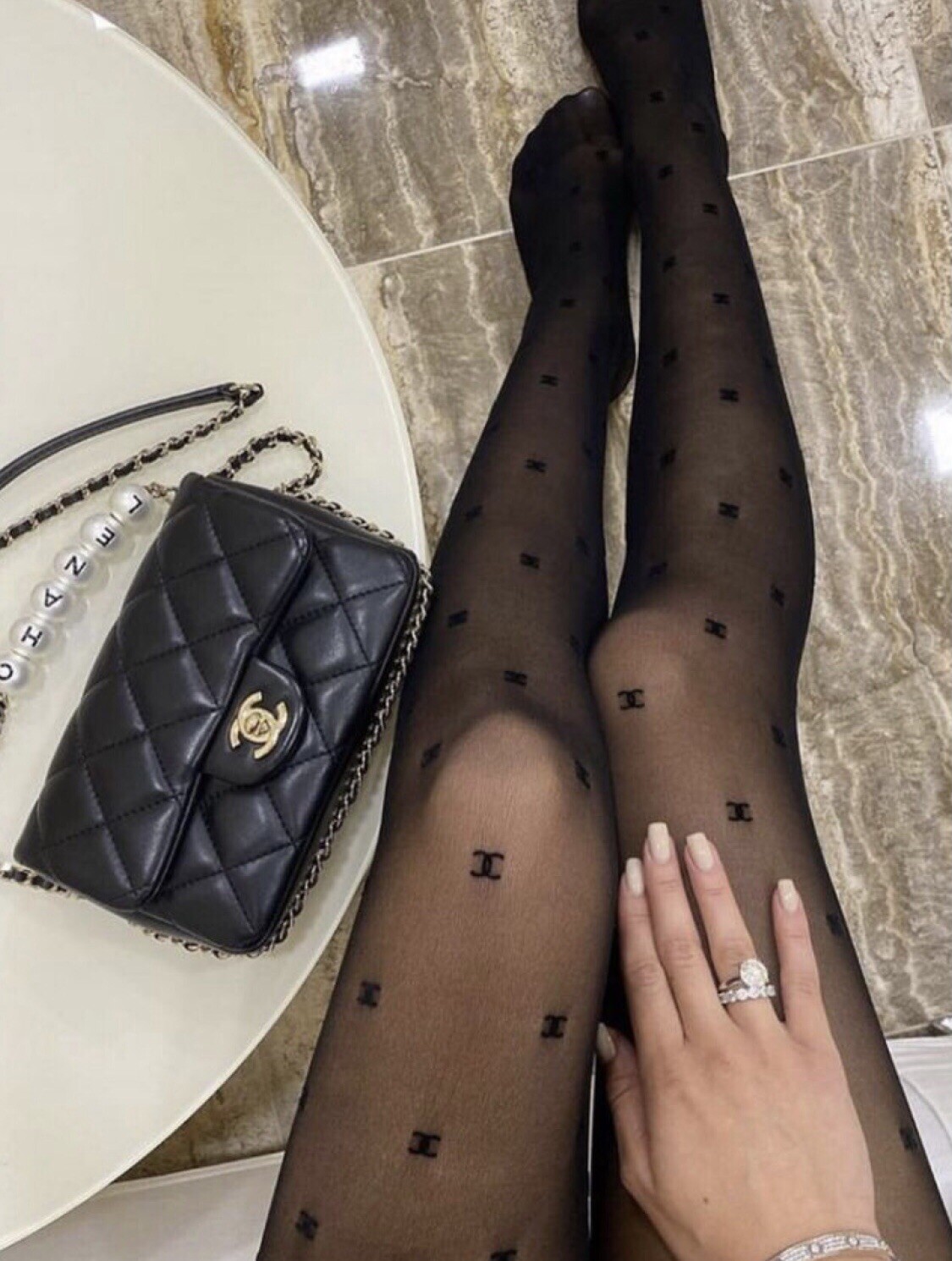 The same CC tights are also available in black.
4.
This Aliexpress cc tights lookalikes are a knock-out! They've been purchased over 500+ times. Selling very fast!
5.
6.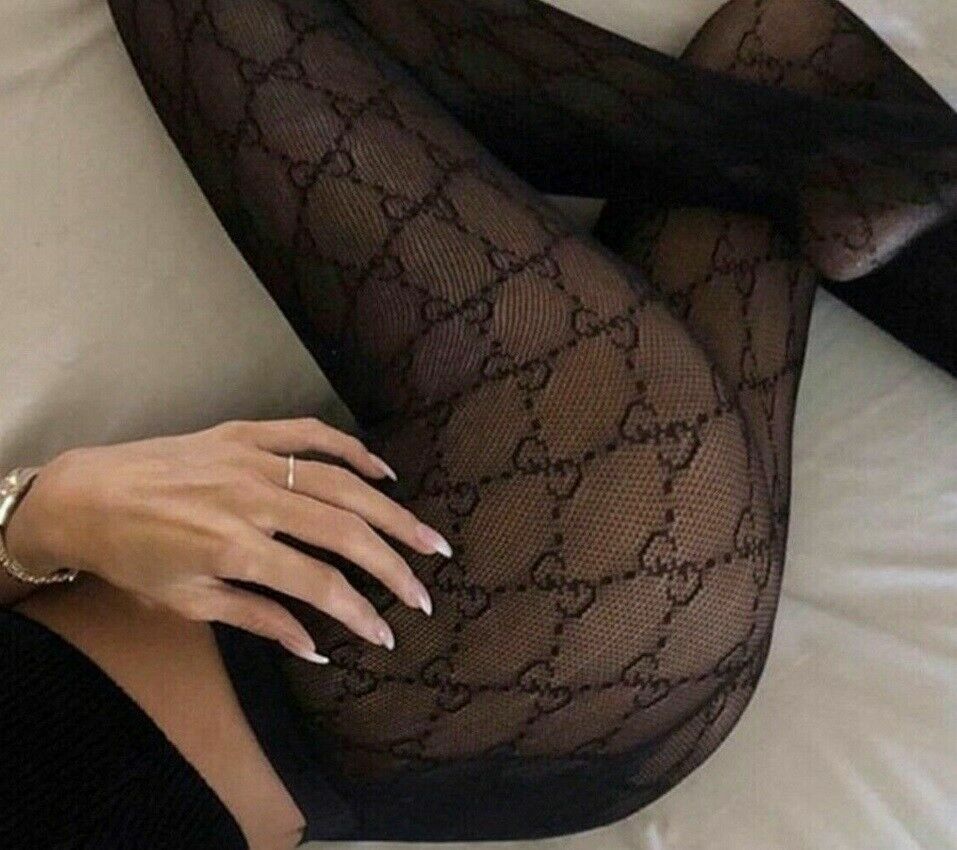 Also, why not opt for these GG inspired tights? This seller has 100% positive feedback, and these are selling very fast!
---
---
7.
Shop Alternative Designer Tights Dupes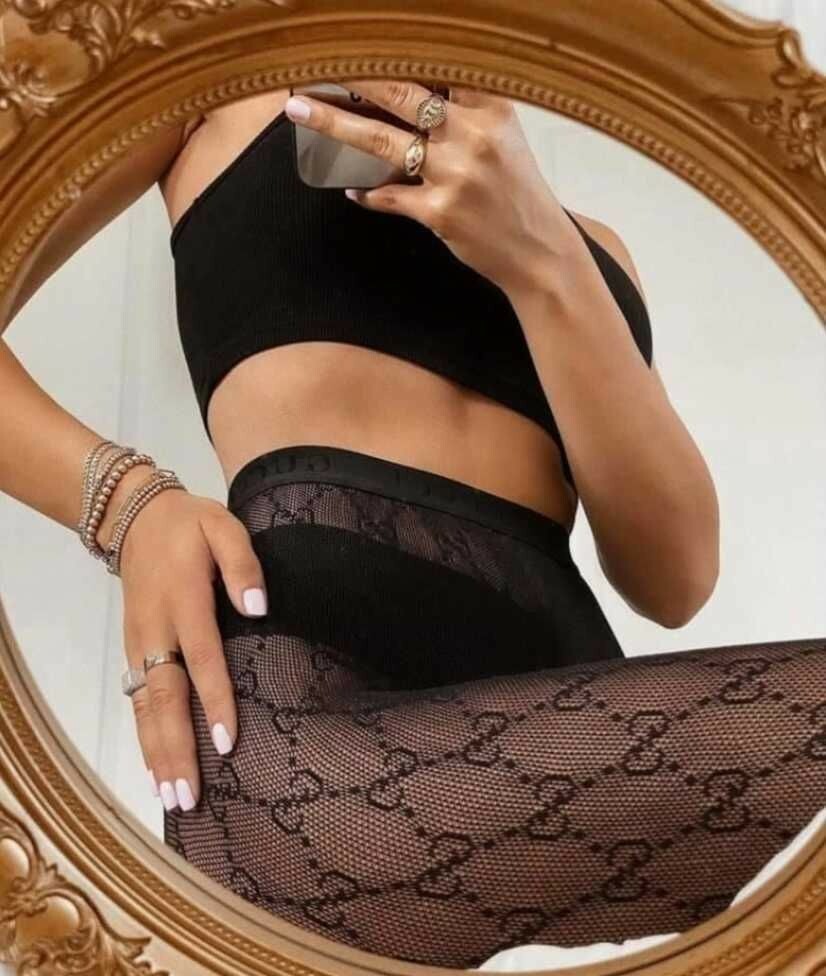 This trusted seller on eBay sells the best designer tights. Over 80 out of 100 sold. 100% positive feedback.
---
---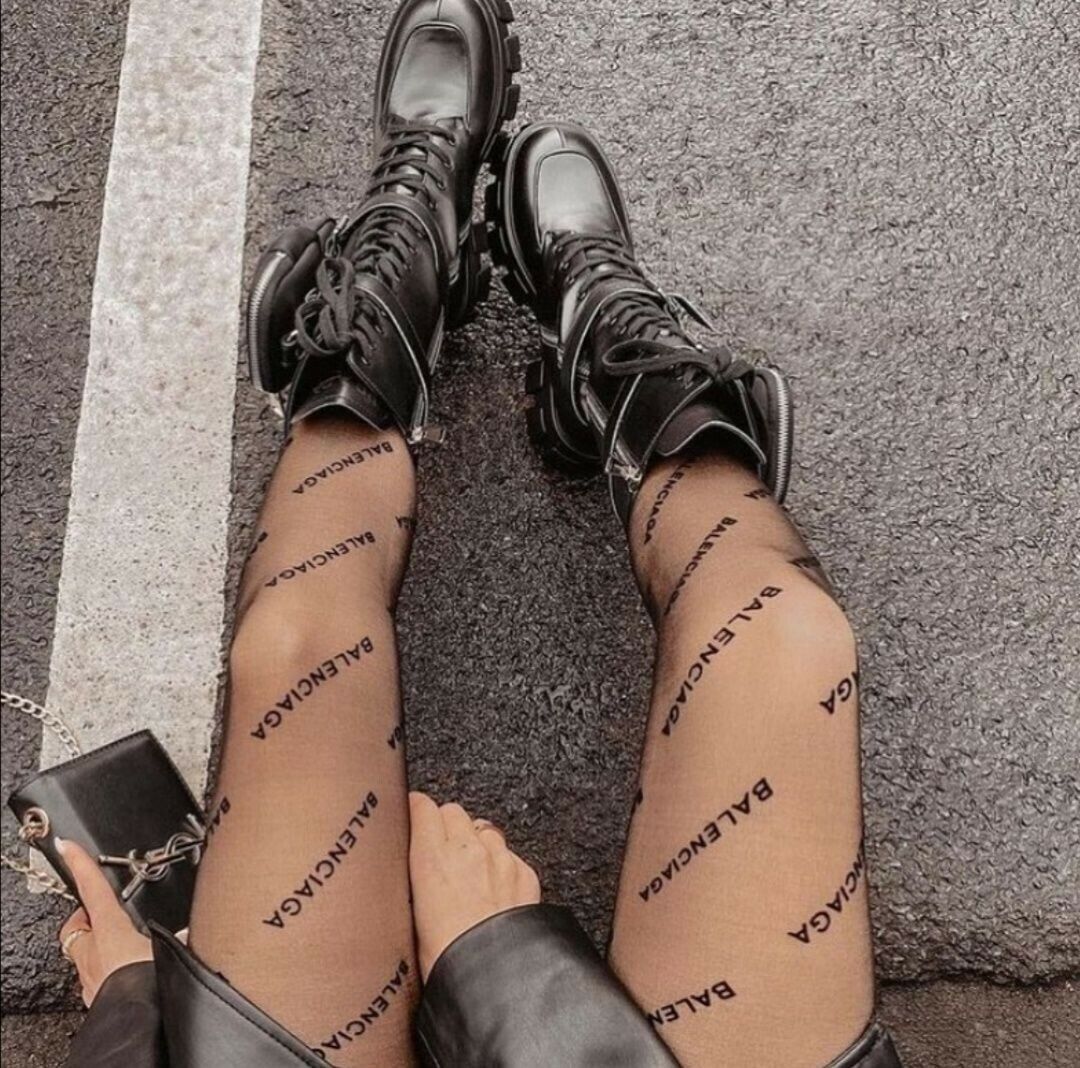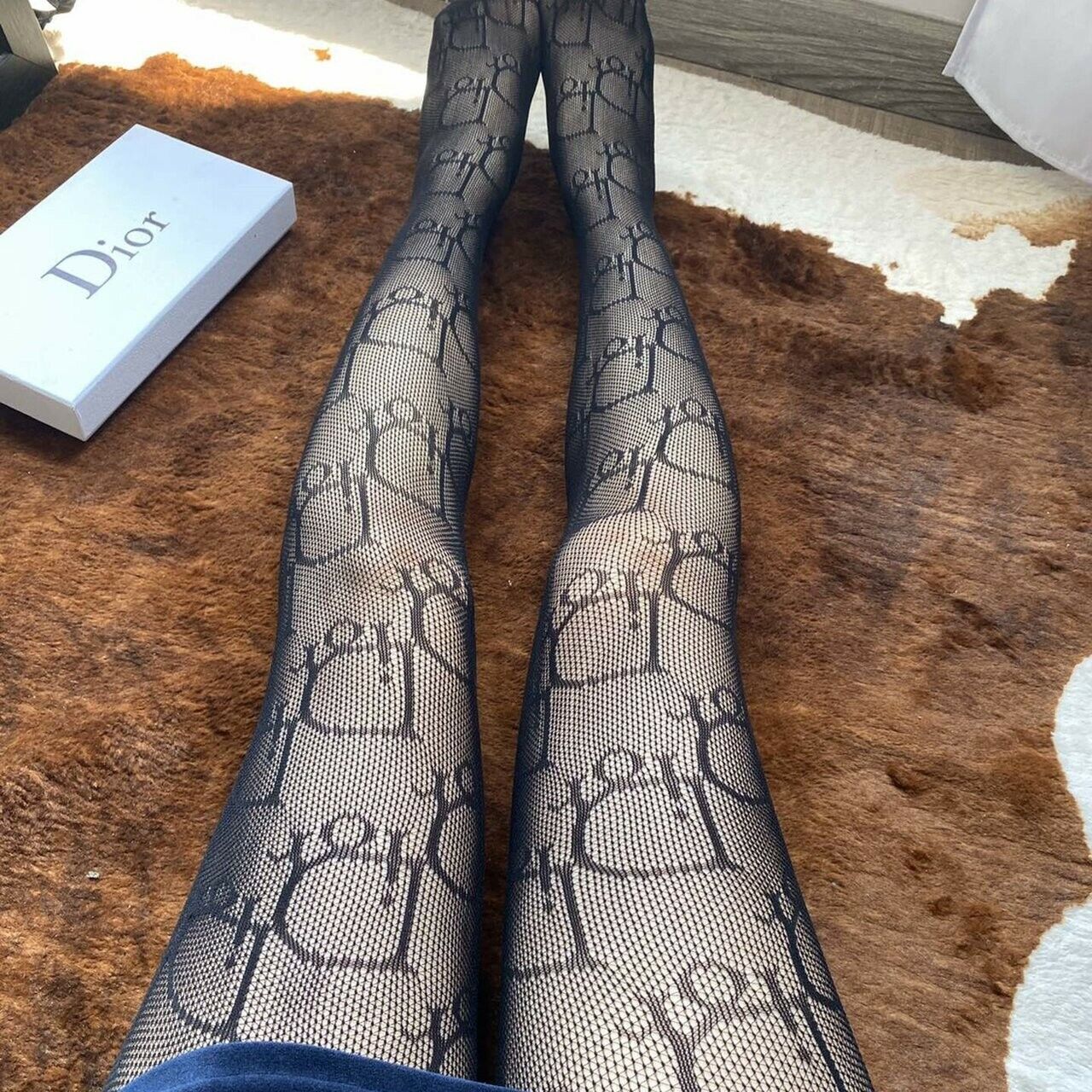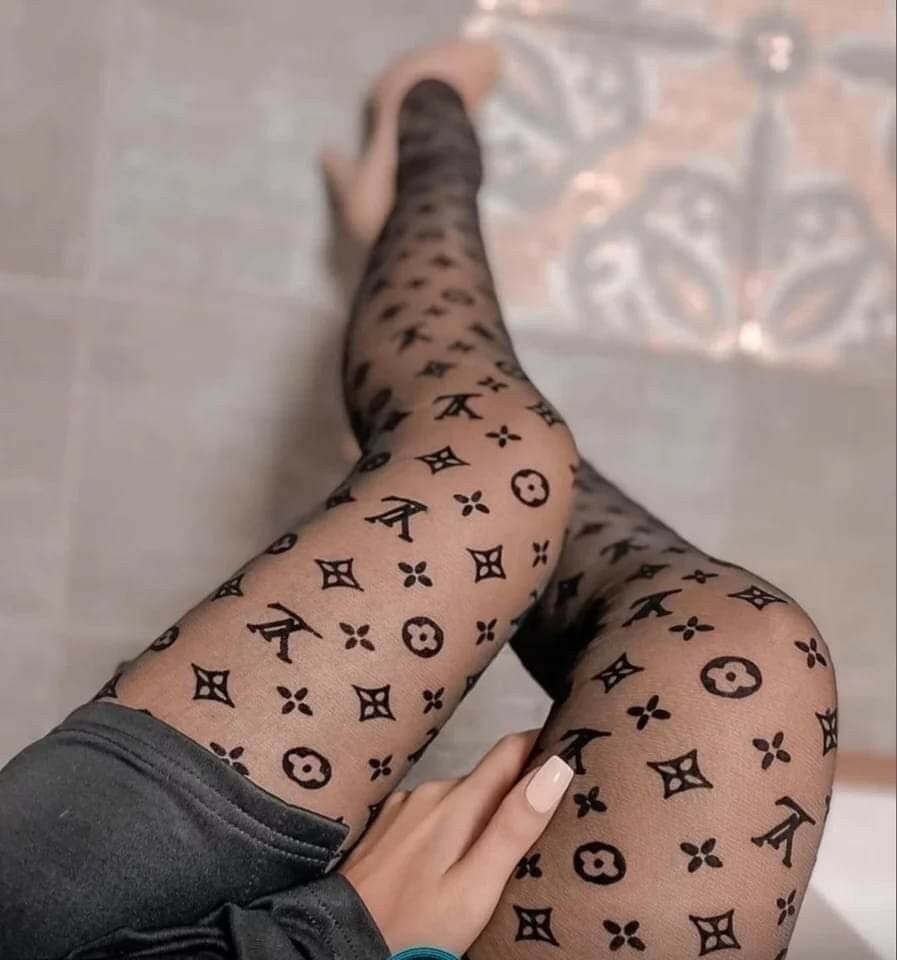 Although these tights don't have the Chanel-embossed logo on them, they're still a polka dot style that is similar to the Chanel tights aesthetic. Shop them below.
Shop alternative designer tights: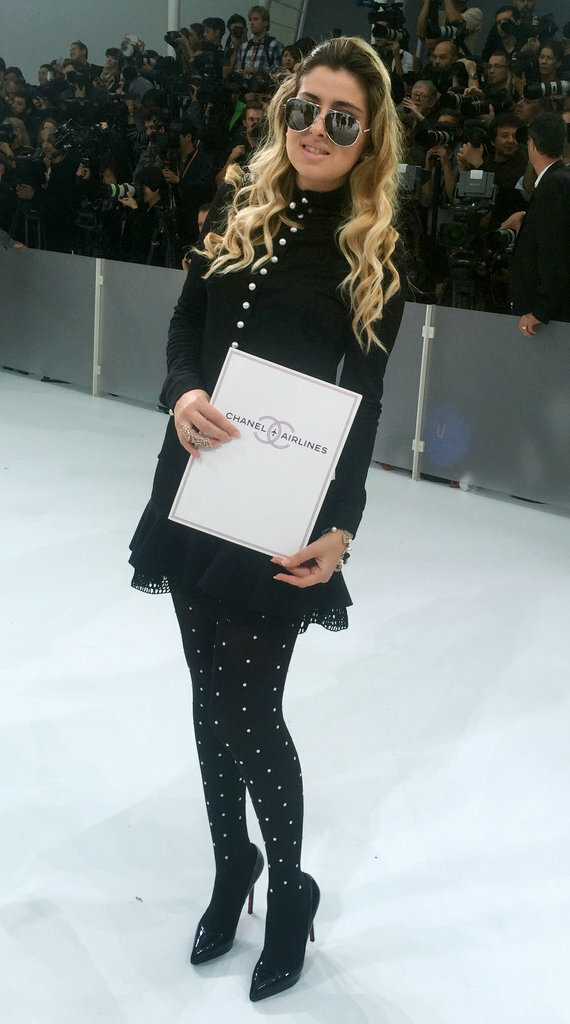 ---
Tik Tok Front Row Challenge, Wearing Chanel:
So I did the front row challenge recently, whereby you wear what you would dress up in at certain fashion shows and serve individual looks for each designer – Chanel being one of them. To view all 4 of my looks, click here.
---
More Chanel
---