My alarm clock rung at 8am this morning. I drew my curtains to what revealed to me, a dry sunny day on the 2nd week of January.
Major emphasis on 'dry', because weekends in January in the UK usually consists of rain, snow, and some more rain.
With good weather comes the opportunity for a photoshoot. I skimmed across my closet and found my Dior bra & shorts set I had purchased a month before my birthday in 2021, which still had the tags on it.
"I'm gonna wear this today. I'm going to make it work in this weather", I said to myself. Bearing in mind, it was 5 degrees so I started thinking of ways to make my Dior bra & shorts set the centre of my outfit, whilst keeping warm in the process.
I threw on my Dior bra and shorts set after showering and prepping my skin. As Barry White was playing in the background, I was in an amiable mood, feeling ready to conquer my day.
I found one of my favourite pair of jeans, which I styled with my Amina Muaddi heels last year. They're 90s straight ripped jeans I picked up on sale at ZARA. I decided they'll be perfect for today's outfit.
Wearing jeans allowed me to show off the high-waisted logo on my Dior shorts, as the logo peeked out from the top. Perfect.
The ultimate winter essential for me this winter season, is my sustainable YSL fur coat. It practically goes with anything in my outfit, plus, it's so gorgeous! So I threw it on. Next, shoes.
I'm about to tell you the story of how I scored one of my most wanted shoes of all the time (for a fraction of the price).
I was aged 16 when the Stella McCartney platform heels came out. I was a fashionable 16 year old, who was broke, with expensive taste.
I remember at fashion college, during my lunch, discussing the Stella McCartney 'Elyse' platform shoes, with my lecturer, whose name was also Elyse. Coincidence? I think not.
Not only was she an awesome teacher, but we both shared the same taste in shoes. At the time, these shoes were priced at a whooping £700!
*sob*
That price tag literally broke my heart in 700 different ways.
During that month, I would see those McCartney platforms on the feet of many international students, casually strutting on the streets, which made me love these shoes even more.
The demand of the Stella McCartney platform heels was so high, that high street brands began to come out with their inspired versions. Public Desire in particular, came out with their own version which I really liked, and pre-ordered that same evening for £49.99.
They arrived 2 weeks later. Although, they're not exactly Stella McCartney but I loved and cherished those shoes and hoped that one day I'd be able to afford the real thing.
Fast forward 4 years later…
I'm 20 years old, managed to score myself a sales assistant job at Giorgio Armani, and it's my holiday week. I was going back home to Nigeria with my family for the Christmas holiday. I'd already planned all my looks as I'd be going to the beach a lot, and I needed a beach towel.
I had just been paid that week, and I took a trip to TKMaxx with my aunty as we browsed through the store for beach towels and other essentials for our trip. I did manage to find a red John Galliano towel for £15 which was definitely coming with me.
Unintendedly, I walked to the shoe section to see if anything catches my eye. Behold… I found Stella McCartney platform heels at the store.
In my size.
Last one left.
For £200! Discounted from £650
You ever get one of those instances where you don't even think, you just do? That was literally me. I picked up the shoes, my eyes lit up like a child on a Christmas morning, and I sat on the floor, not a care in the world, as I tried on the shoes.
I kid you not, I literally strutted from the shoe section to the till, in the Stella McCartney shoes, ready to pay for them.
"I'll take them pleaseee!", I said to store assistant at the till with the most zealous look on my face, which probably scared her. The total came to £215, and my aunty got so confused as to how a beach towel and a few essentials could come to that price.
I explained to her how much I loved and have wanted these shoes, but most importantly, the fact there was only 1 left, in my size, within my budget, was totally meant to be.
She laughed with a worried look on her face, which is understandable. The journey of how these 'unattainable shoes' I fell in love with age at 16, have come to my possession is quite a poetic one which only I would be able to understand.
These shoes are such a sentimental piece to me and one I would cherish wholeheartedly. I completed my look with 2 Versace hair clips and my Hermès mini Kelly and I was out the door.
Get The Look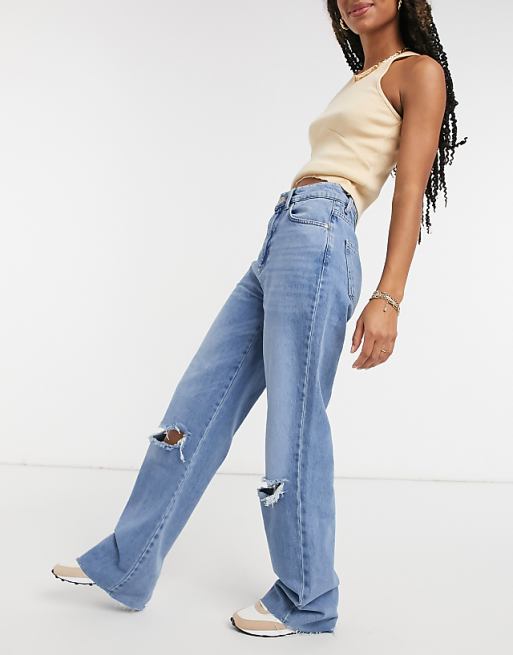 Shop Stella McCartney platforms
Green Hermès Mini Kelly 20cm