I just got off the phone with my fashion friend who had broke the news about Daniel Lee, the creative director who transformed Bottega Veneta into a one of the most coveted fashion brands, who was now leaving Bottega Veneta.
"Wait… what?"
Turns out, his decision was a joint decision between him & Kering. This was one of the most surprising splits I've ever encountered in the fashion industry, especially for a brand like Bottega Veneta which I am a huge fan of.
Unto neoteric news, he has now been officially replaced by a new creative director, Matthieu Blazy.
I'm intrigued to see what he does at BV, as the brand produced some pretty innovative & highly coveted products that even influenced other brands' products, and continues to inspire.
I felt like wearing Bottega Veneta today, so I did. My Bottega Veneta 'BV Curve' sandals have been sat in my shoe closet, next to each other, probably pondering to themselves, when will she wear us again?
My love for the BV curve sandals grew in 2019, then again in 2020 – when I purchased them. 2 pairs to be exact, in baby blue and white.
It's funny I say "my love for these shoes", considering I haven't worn them as much as I thought I would. But I love them so much, I don't want to wear them incase something happens to them. Know what I mean?
They still possess that fresh look, and I sometimes enjoy coming into my room and just staring at such innovative intricate weaved sandals. They're a work of art.
But then the dangers of that mindset is, you're ultimately not getting your money's worth and I had to be realistic with myself. Because they're a work of art, I will wear them on my feet.
I am wearing my Bottega Veneta mini Jodie bag, one of the bags that earns the title of being "effortlessly chic". I threw on my Bottega BV curve mules, as the intrecciato design nicely corresponds with my bag.
I completed my look with an ASOS beige and black panel trench coat I purchased sometime in 2019. I have recently fallen in love with this coat again and quite determined to shoot more street style images in it. It's not exactly a "warm coat".
I mean, if you were wearing a blouse, and threw this trench on in a 3 degrees weather, expect to shiver a tad bit. I'm merely speaking from experience here.
Thankfully, it was a 10 degree weather in London today so it wasn't unbearable. Impracticality aside, I love this trench coat from ASOS. With a few presses from the iron, or a steamer, I think it's truly spectacular and looks like it cost more than it should have. It's something I'd imagine Christine Centenera wearing, a style icon of mine.
I completed my look with a white cut out ZARA top I also purchased in 2019, along with the leggings with slits. I find those slits at the front of the leggings highly flattering, especially with mules, a trend I think every one should try. I threw on my Loewe Paula Ibiza sunglasses to add a pop of colour to my look.
Get The Look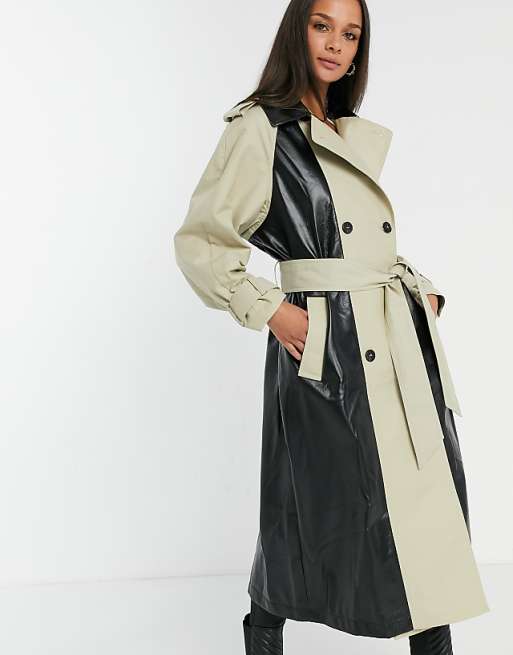 (Now on sale, from £80 to £32)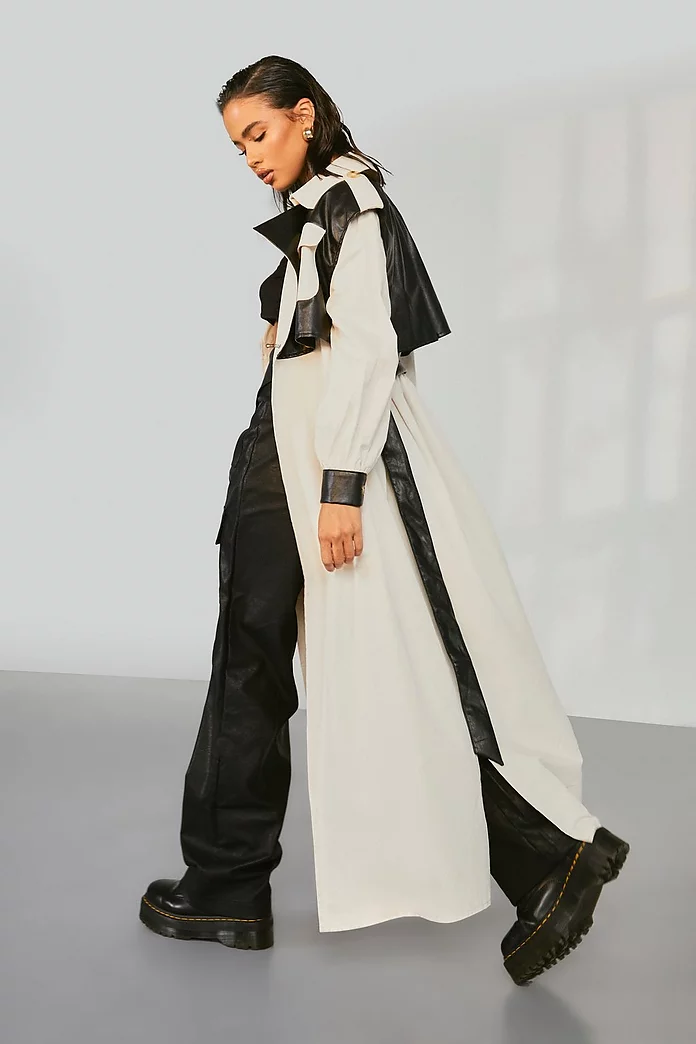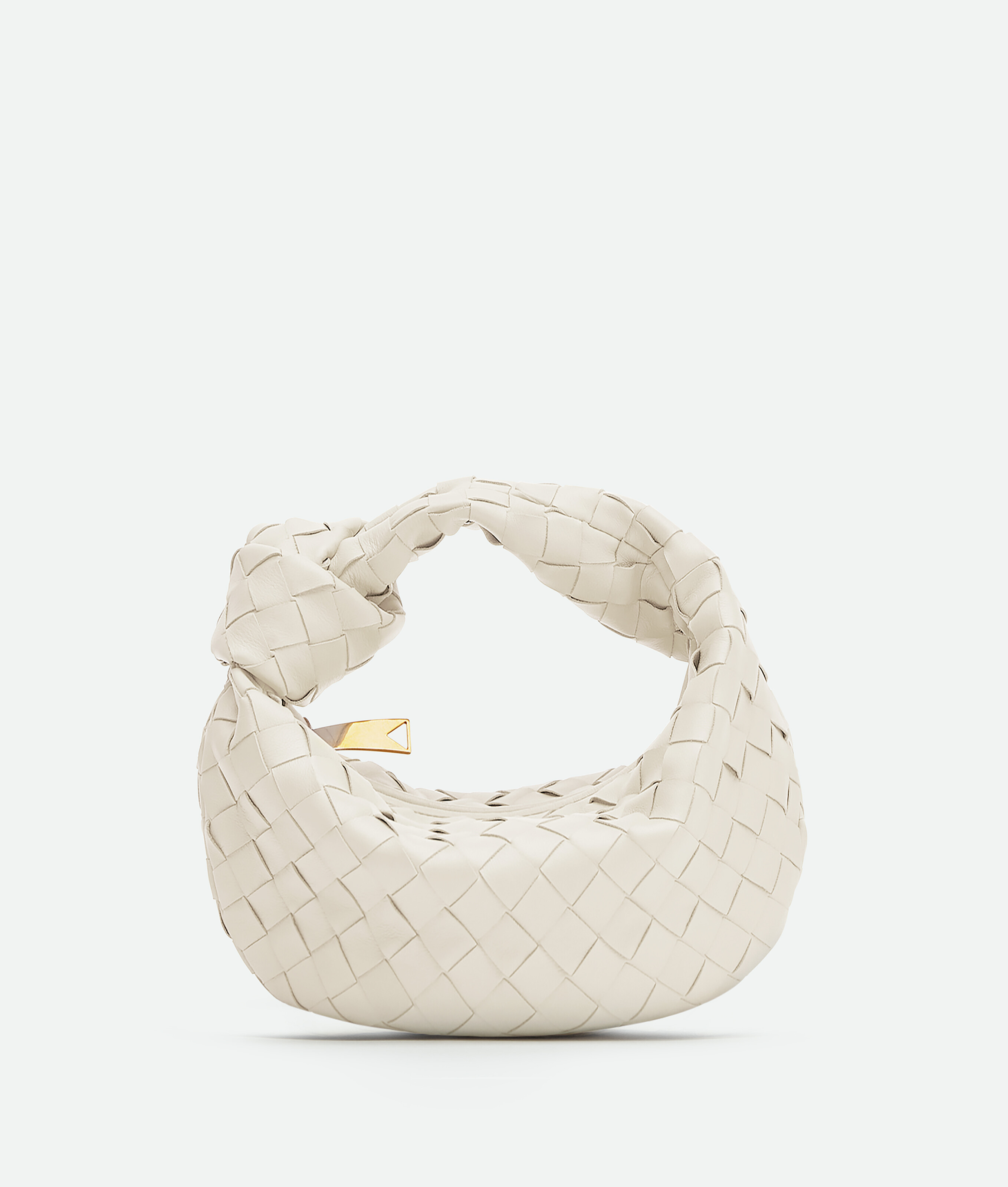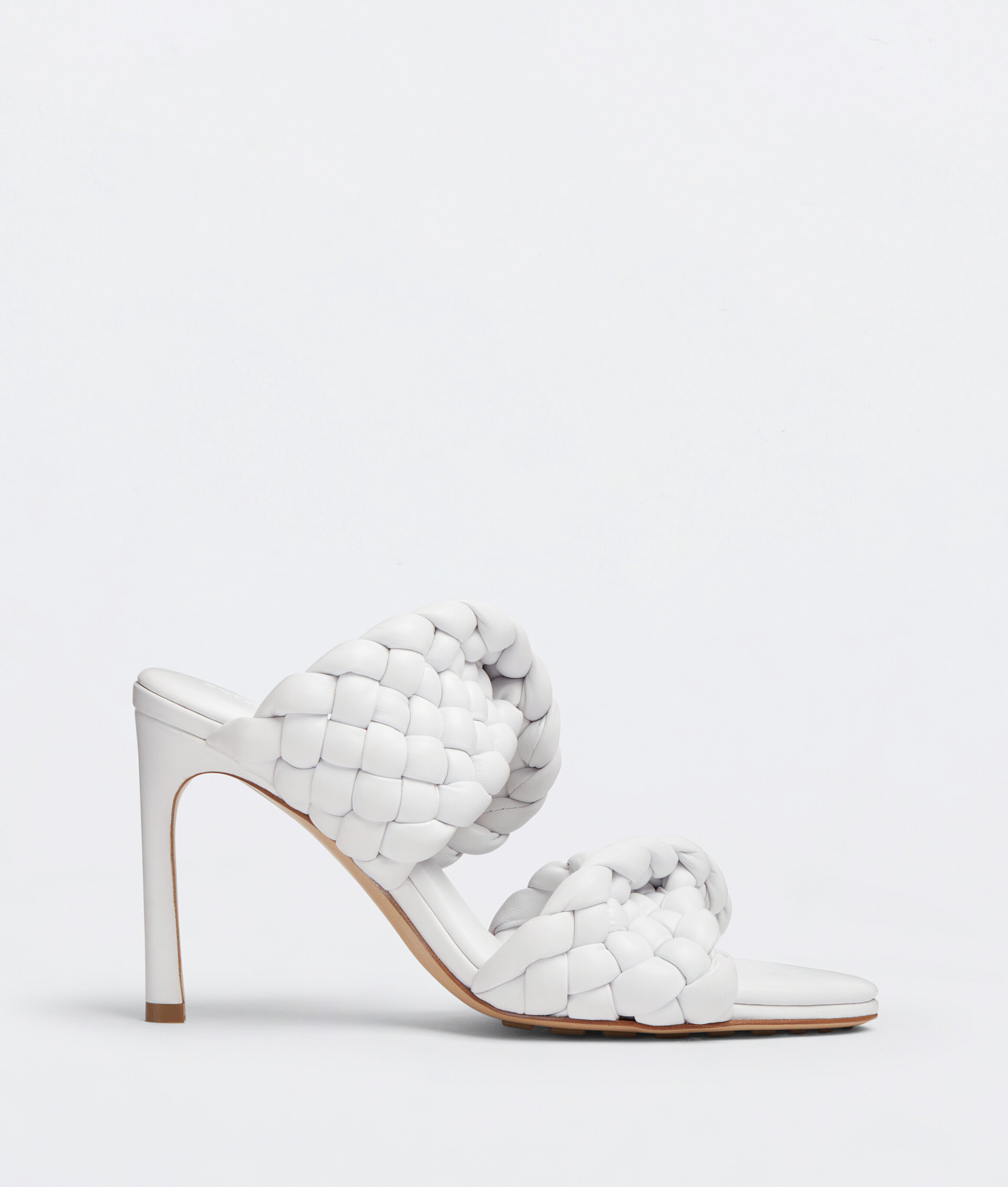 Here is a Bottega Veneta mules dupe which is quite similar to Bottega's designs, for a fraction of the price. For more Bottega Veneta sandals dupes, click here
Although my white knit top from ZARA is sold out, here is an alternative.